.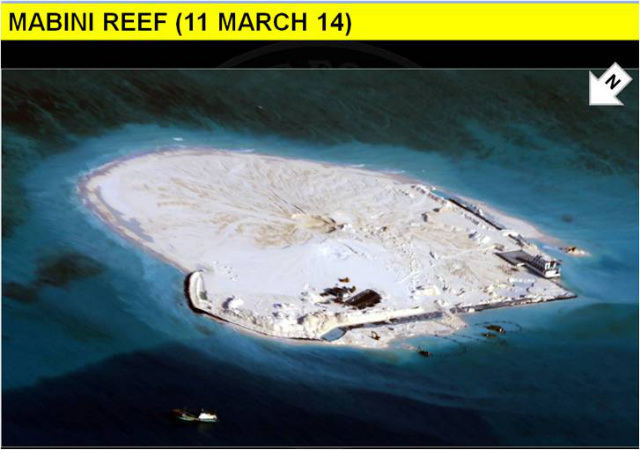 RECLAMATION AGAIN. Weeks after the Philippines protested 'excessive reclamation' on the Mabini Reef (in photo), the Southeast Asian country files another diplomatic protest against China's activities. File photo courtesy of DFA
China is conducting reclamation activities in another part of the disputed South China Sea, the Philippines says
By Paterno Esmaquel II
Rappler
MANILA, Philippines – The Philippines filed another protest against China for its reclamation activities on a reef in the disputed West Philippine Sea (South China Sea), the Philippine Department of Foreign Affairs (DFA) said Friday, June 13.
The reclamation activities have reportedly taken place on the McKennan (Hughes) Reef located in the Spratly Islands in the West Philippine Sea, DFA spokesman Charles Jose said.
The Philippines filed this protest last week, he added.
China has not issued a statement on this.
In May, the Philippines said it also protested China's reclamation activities on the Mabini Reef, in…